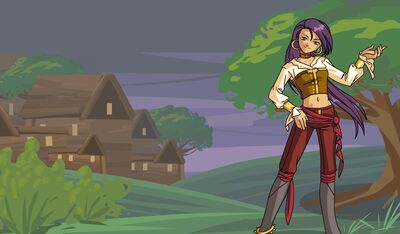 It is said that if you were to walk down the Main Street of Krovesport at night, alone, you would be robbed twice, conned once, and stabbed thrice before you made it from one front door to the next!
Here you can learn to be a Rogue, using stealth, knives, and ranged attacks. Watch your back!
Krovesport was also mentioned in DragonFable, Ketra says she and Frez found an old map in some chest in southern region, Ketra says they were visiting a town called Krovesport.
Ad blocker interference detected!
Wikia is a free-to-use site that makes money from advertising. We have a modified experience for viewers using ad blockers

Wikia is not accessible if you've made further modifications. Remove the custom ad blocker rule(s) and the page will load as expected.