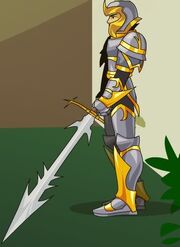 The Guardians are elite protectors, defenders of Lore, with access to special equipment and the ability to take on every quest and area they can find! Their home base is the Guardian Tower.
Only in DragonFable
Edit
Many other unnamed... To be continued if anyone edits...
AdventureQuest
Edit
Ad blocker interference detected!
Wikia is a free-to-use site that makes money from advertising. We have a modified experience for viewers using ad blockers

Wikia is not accessible if you've made further modifications. Remove the custom ad blocker rule(s) and the page will load as expected.